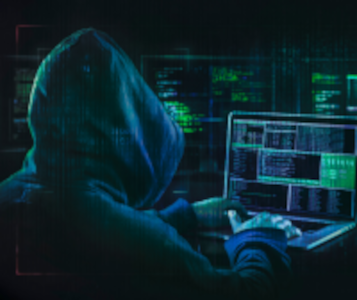 The MOVEit Cyber Attack
A Wake-Up Call for Cybersecurity in Business
In today's fast-paced and interconnected world, cyber threats have become a real concern for businesses of all sizes, not just large corporations or government organisations. Recent events, like the alarming MOVEit cyber attack, have shed light on the critical significance of cybersecurity in safeguarding every aspect of your business. TST, an IT Managed Service Provider based in Chester, UK, understands the significance of safeguarding sensitive information and offers bespoke packages to protect businesses from cyber threats. In this blog post, we delve into the MOVEit cyber attack, its impact on organisations, and the critical need for robust cybersecurity measures.
The MOVEit Cyber Attack Unveiled
Progress Software's MOVEit Transfer Tool, a widely-used solution for secure file transfers, recently fell victim to a supply chain attack, causing a ripple effect across numerous organisations. The breach occurred when hackers exploited a zero-day vulnerability, gaining unauthorised access to MOVEit Transfer's database and compromising the servers of multiple companies using the tool.
Impacted Organisations
The MOVEit cyber attack has affected various organisations worldwide. One notable victim is Zellis, a UK-based software provider for human resources and payroll services. This breach has also impacted high-profile entities like the BBC, British Airways, Aer Lingus, and Boots, exposing personal data of employees and customers. The government of Nova Scotia in Canada, which relies on MOVEit for file transfers, is also grappling with the consequences of the incident.
The Threat Actor and the Aftermath
The Cl0p Ransomware group, reportedly linked to Russia, claimed responsibility for the MOVEit attack. They have issued an ultimatum to affected organisations, threatening to leak stolen data if not contacted by a specified deadline. While ransom demands have not been made, the possibility of extortion looms. Moreover, there are concerns that other hackers may exploit the stolen data, exacerbating the impact of this cyber attack.
Importance of Cybersecurity for Businesses
The MOVEit cyber attack serves as a stark reminder that no organisation is immune to cyber threats. Whether a large corporation or a local business in Chester, North Wales, or the Wirral, every entity must prioritise cybersecurity. TST, as an IT services provider, recognises the significance of tailored IT security solutions to keep costs manageable for businesses while safeguarding their IT infrastructure and sensitive data.
Mitigating the Risks
In response to the MOVEit attack, affected organisations and businesses using MOVEit are advised to implement security updates promptly. Disabling all HTTP and HTTPs traffic to their MOVEit Transfer environment, as recommended by the software maker, can help mitigate further risks. Additionally, individuals should remain vigilant for suspicious emails, SMSes, or phone calls and exercise caution when prompted to click on links or provide personal information.
An offsite secure backup should be at the top of any list for business services.  A complete restore of business critical data can sometimes the only way to recover from a ransomware attack.
Looking Ahead
As the MOVEit data breach unfolds, new victims are likely to emerge, underscoring the widespread nature of this supply chain attack. Businesses must stay informed about the incident and take proactive steps to protect their systems and data. Regularly checking for security patches, verifying supply chain usage of vulnerable software, and remaining cautious regarding potential phishing attempts are vital for maintaining cybersecurity.
Conclusion
The MOVEit cyber attack reminds us that cybersecurity should be a top priority for businesses, regardless of their size. TST, with its commitment to providing bespoke IT solutions, understands the criticality of securing sensitive information and minimising risks. By staying up-to-date with the evolving threat landscape and implementing robust cybersecurity measures, businesses can protect their assets, reputation, and customer trust in an increasingly digital world.
Check back regularly on TST's website for the latest updates on the MOVEit cyber incident and other significant cybersecurity information. Remember, investing in cybersecurity today is a proactive step towards safeguarding your business from potential cyber threats tomorrow. It also retains compliance with trade and industry regulators.
TST are protecting businesses like yours in Chester, North Wales and the Wirral. Contact us today to protect your business and your customers data.