Mobile Security – Is your business safe?

TST Mobile protection for Android devices is £2.50+VAT per month per device (for existing monthly support customers) or £25+VAT per year.
Many businesses, and in particular small businesses, allow employees to bring their own devices to work.  They also allow their employees to access the office wifi.  In most cases the wifi is a straight forward connection to the router which is, in turn connected to the rest of the network.  This is frequently done without any checks to see if employees have any virus or malware protection on their device.  After all, as an employer, you don't want to be unreasonable, overly protective or seem overbearing.  The consequences could be catastrophic for your business!
A mobile phone virus is a malicious program that targets mobile phones and other wireless devices.  Once infected, a mobile phone can become a source for spreading the virus by sending texts, emails or spreading via the wireless network. The same security measures that companies use for computers and servers aren't usually in place for mobile devices.  Generally mobile devices are not protected by firewalls, encryption or antivirus software.
Mobile phones are a great business tool.  They are convenient, less expensive (particularly if the device is owned and paid for by the employee) and they go with you everywhere.  Most businesses see the increased use of mobile devices as a positive thing.  Getting quick access to information helps the business move along quickly and respond to events as they happen. The downside is that mobile devices may be accessing company and customer confidential information.  An infected mobile device can be used to access this information as well as spreading the virus across the network to other connected mobile devices.
Virus and Malware Infections
The Hummingbad virus affected about 10 million Android phones worldwide.  It gains root access to the OS, collects personal data and commits clickfraud. CardTrap was the first known mobile malware that attempts cross platform infection by jumping from an infected phone to a target computer.  It overwrites applications such as the phone book with corrupted copies.  Other installers for Skulls, CommWarrior and Cabir are dropped onto the device along with some Windows viruses which reside on the memory card.  CommWarrior resets the phone on the 14th of every month deleting all personal data.  Mobile phone viruses are growing in number and sophistication.  The rise in Ransomware is a big concern for small businesses.
Top tips to protect mobile devices
To avoid infections and protect both users and your business there are some simple steps that you can take: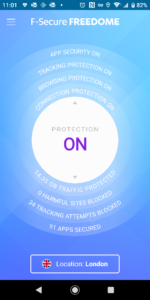 Have a mobile device policy in place – If you allow employees to use their own devices you need to have a security policy in place.  The policy should outline restrictions to mobile device use, wifi access conditions, what to do if there is a data breach and your firewall policy.
Keep your hardware and software updated – Software updates often include security patches that keep your device secure.  It is important that you install updates that address potential vulnerabilities as soon as they become available.  Using outdated hardware prevents devices accessing the latest protection.
Inform employees – keep employees informed on security policy changes, their responsibilities when accessing data, and how to maintain data security.
Download apps from reputable sources – only download apps that are produced by reputable providers.  Unofficial app store are more likely to be a source or malware infected apps.
Backup your business critical data to maintain data integrity and security at all times.
Virus protection – make sure that users of Android mobile devices have virus protection installed on their phone.  Many mobile protection apps have VPN and app protection.  TST mobile protection includes Active monitoring, app security, tracking protection, browsing protection, connection protection, and VPN.
Contact TST to get your mobile devices protected and keep your business safe (01244) 457870